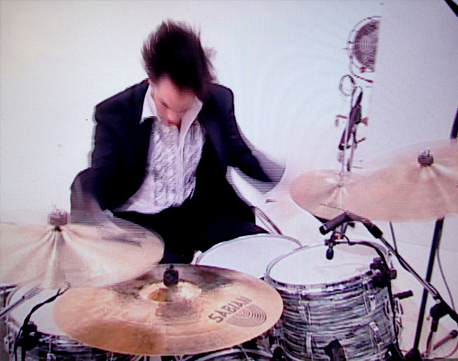 The Knack
I began playing with The Knack in 2000 after the departure of Terry Bozzio. This band was one of my early favorites . Their original drummer, Bruce Gary, was one of my top 5 favorite drummers during my early teens.(The other four being Bonham,Moon,Copeland and Gadd). He was an Incredible player who never got the credit he deserved.. I used to play the Get The Knack record so many times it was surprising that any grooves were left.
These guys were on a level they don't make anymore. They were all unbelievable musicians. The band consisted of original members Doug Fieger(vocals, guitar) , Berton Averre(guitar), Prescott Niles(bass) and myself. We played all over the world for close to a decade with everyone from Lynyrd Skynyrd to War and had a blast all along. We recorded a an album entitled Normal as the Next Guy and a live dvd entitled Live From the Rock and Roll Funhouse.
Lead singer Doug Fieger passed away in 2010. He was a very dear friend and great mentor to me. He was an incredible guy with a humor that still makes me laugh to this day. Truly one of a kind. He is sorely missed. RIP Doug. Here is "My Sharona" from a live taped performance in 2001.